New Delhi: Vaani Kapoor, the Bollywood sensation known for her scintillating performances on screen, has once again captivated the spotlight with her latest Instagram photoshoot. The actress has pushed the boundaries of boldness, leaving fans utterly spellbound with her dazzling charm and irresistible allure.
In a series of jaw-dropping snapshots, Vaani Kapoor mesmerized her followers as she donned a stunning green bikini. However, that's just the tip of the iceberg in this scorching photoshoot. The actress paired her bikini with denim jeans, and here's where things get even more daring – she confidently unbuttoned her jeans, creating a sensation that's taken the internet by storm.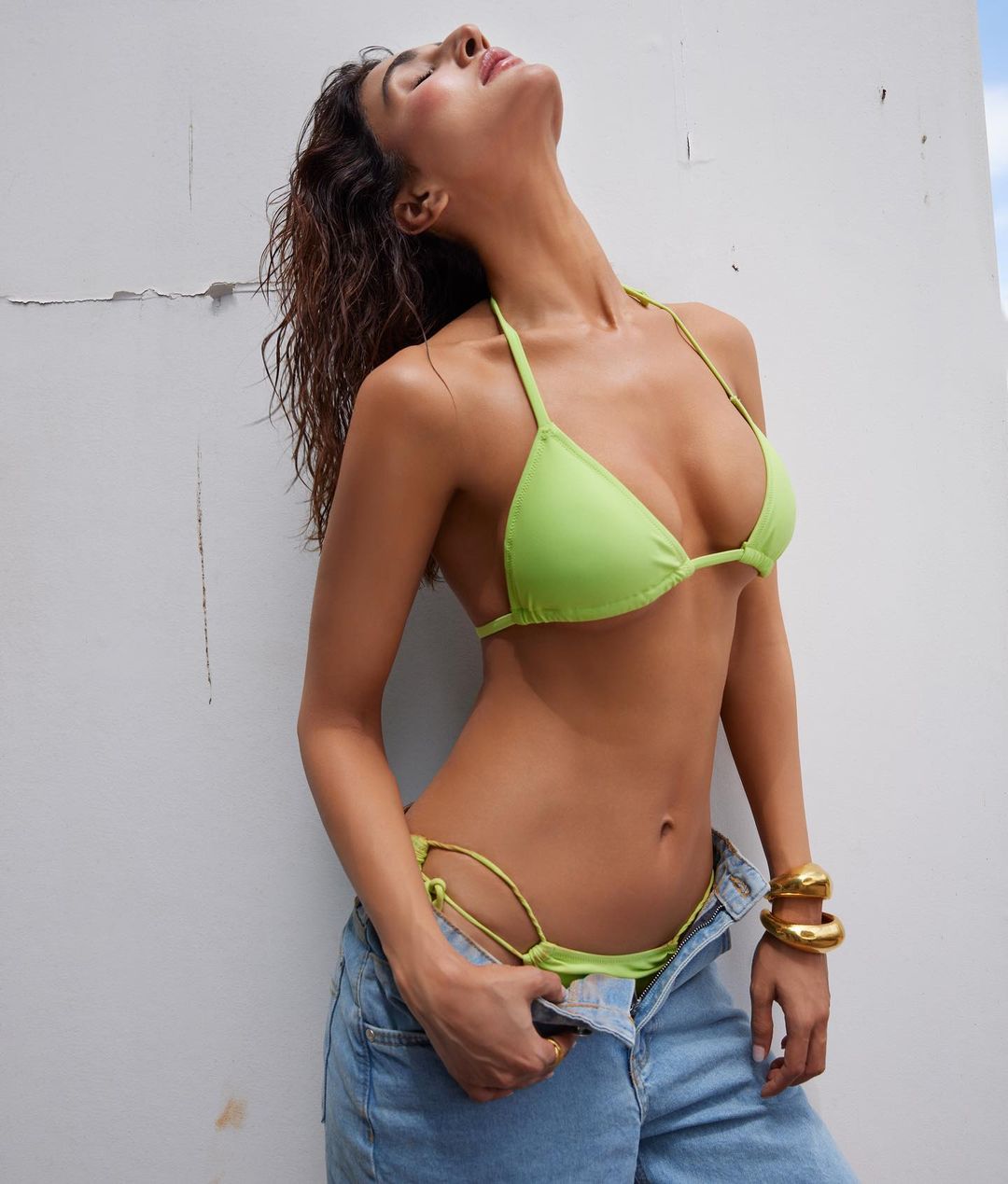 Vaani Kapoor's audacious and sultry poses in front of the camera are not for the faint of heart. Her latest photoshoot oozes sensuality, setting screens on fire and turning up the heat on social media.
The actress radiates an irresistible charm, with her subtle makeup enhancing her natural beauty. A flawless base, rosy cheeks, glossy nude lips, and subtle eye makeup all come together to create an enchanting look. With her hair cascading in a carefree and alluring messy style, Vani adds a touch of sophistication with gold bangles on one wrist. Her curvaceous figure, highlighted by the daring ensemble, has sent shockwaves through cyberspace.
While fans are still catching their breath, Vaani Kapoor's career continues to soar. The actress is currently making waves in the entertainment industry with her upcoming web series titled 'Mandala Murders.' Notably, her last appearance on the big screen was alongside Ranbir Kapoor in the film 'Shamshera,' leaving audiences eagerly anticipating her next project.
A post shared by Vaani Kapoor (@_vaanikapoor_)
Vaani Kapoor's latest photos have left us all speechless, and her magnetic presence on and off the screen ensures that she remains a force to be reckoned with in Bollywood. Stay tuned for more of Vani's scintillating updates as she continues to mesmerize and make headlines.
Stay with us to get more updates like this!