Sophie Turner, best known for her role as Sansa Stark in the hit HBO series Game of Thrones, has reportedly found new love with British aristocrat Peregrine Pearson.
On October 28, 2023, Turner was photographed kissing Pearson during an outing in Paris. The photos, published by The Sun, show the two embracing passionately, with Turner wrapping her arms around Pearson's neck.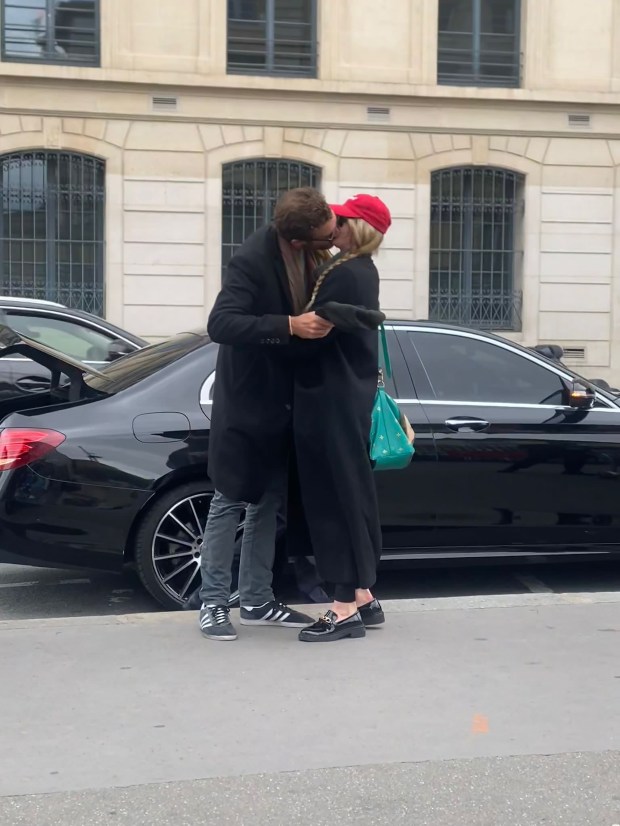 Just hours later, Turner and Pearson were spotted together at the Stade de France, where she helped unveil the Rugby World Cup trophy.
The news of Turner's new relationship comes two months after she filed for divorce from her estranged husband, Joe Jonas. The couple, who share two daughters, Willa and D.J., announced their separation in September 2023.
Pearson is the heir to the 4th Viscount Cowdray, a county in Sussex. He was previously linked to Princess Maria-Olympia of Greece and Denmark, but the two reportedly split in September 2023.
Neither Turner nor Pearson has publicly commented on their relationship. However, a source close to Turner told E! News that the two are "very happy together" and are "taking things slow."
"They're both really enjoying each other's company," the source said. "They're both very down-to-earth and have a lot of fun together."
Turner's new relationship is a welcome change of pace for the actress, who has been through a lot in recent months. Her divorce from Jonas was highly publicized, and she has also been dealing with a custody battle over their daughters.
However, with Pearson by her side, it seems that Turner is finally moving on from her past and starting a new chapter in her life.