At the behest of Prime Minister Imran Khan, Ertugrul Ghazi, a Turkish series aired in Urdu on the state-run PTV channel since the first of Ramadan, has captivated Pakistanis.
In this context, Cavit Çetin Güner, who played the role of Dogan Alp in Ertugrul Ghazi, has reached Pakistan.
Turkish actor Cavit Çetin Güner has informed his fans about his arrival in Pakistan via Instagram.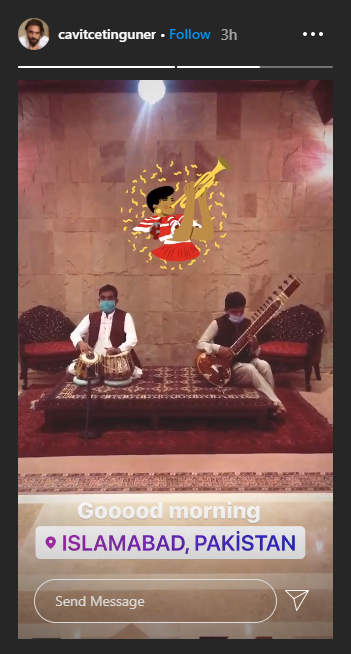 Cavit Çetin Güner shared a video clip in his Instagram story in which two musicians are seen playing tabla and rabab in a very beautiful way.
Sharing a video clip on Instagram Story, the Turkish actor wrote Islamabad, Pakistan in his location, after which it became clear that Javed Jaiten has reached Islamabad, the capital of Pakistan.
The actor also added a good morning emoji to his shared Instagram story.
It may be recalled that a character from the Turkish series Ertugrul Ghazi has visited Pakistan for the first time.